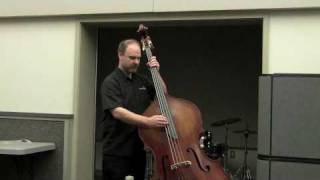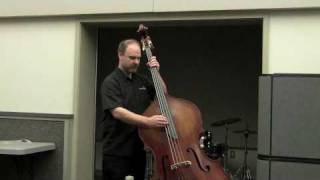 The Low Down on the Down Low: Slap bass' NOLA origins.
The technique of 'slap bass' which involves plucking the strings to produce a strong rhythmic click as well as the tone has a surprisingly long history. Although the technique has not been attributed to one player it seems that the sound developed and spread in the dance halls of New Orleans around 1916. The string bass had become a part of the 'jazz' sound and was replacing the tuba and sousaphone (except on the street where brass still reigned supreme.) In the late 1890s th
The Trumpet Shadow of West End Blues
Babe Ruth was in town. The year prior, he set a record for home run hitting that would last for 33 years. Still on a tear that 1928 season, his Yankees were visiting the Chicago White Sox. June 11th was a Monday afternoon, and Babe Ruth struck out. A couple of miles down the street, the great Joe "King" Oliver was recording a '78 with his Dixie Syncopators. It would be the first time that his tune "West End Blues" would be pressed on glass. "King" Oliver was a giant. He was t
St. Bernard and a lesson in parade mechanics.
Thinking rationally, the concept of a parade makes little sense. A group of people walking from one location to another in celebration of something? How does a procession add to a celebration? Don't ask questions. If we begin to question the logic of parades, we might begin to question the logic of the war on drugs, or the logic of spam. So for now, let us accept that parades exist and that they are a net positive. In the Spring of 2007, I found myself in Chalmette, St. Berna